---
Recent Changes - New Pages - Help - Browse Wikiafang
---
Welcome to Wikiafang, a Wikia wiki

on the chain of

Smilesoft

games, namely the

Gachasute! Dino Device series

,

Network Adventure Bugsite

and most importantly, the

Keitai Denjuu Telefang series

. We are creating a definitive guide to these games, and everyone can help, even without logging in. We are working on 793 articles and have 3,060 files right now. Find out more about Wikiafang on the

About

page.

Don't know what these games are? Read a summary of Telefang, Dino Device and Bugsite. Never edited a wiki before? No worries, read help here or check out the tutorial. Want to join our community and be a user? Then register here, if you haven't already. Need more help? You may wish to consult an administrator/sysop if you really need help. Otherwise, you may also wish to ask a question on Tulunk Village, an external forum pertaining mainly to Telefang, with other Smilesoft games, while at the same time collaborating with this wiki.

You may also wish to navigate within Wikiafang with these links below.

We hope you enjoy your experience with us!





Navigation




Games

Important Aspects

Phone numbers

- The method to call Denjuu friends.

Battles

- Because every game needs them.
Items - The necessities that everyone needs for daily trips.
Moves - The moves that used to attack others for survival.
Types

Humans

T-Fangers - The people who have Denjuu friends.
Antagonists - Because there is one in every plot of every game.

Locations - The different cities and towns throughout the whole of the three worlds.
Evolution - Because everyone needs to advance.

Other Stuff

Definitive Walkthrough

Guides

Wikiafang




What's Up?

14 September 2010

1 June 2010

16 December 2009

A new evolution template system has been completed. All articles need to be updated according to this new system (see here). In addition, a central to-do list for the entire Wikiafang can be accessed at Wikiafang:To-do.

25 September 2009

A new version of the Telefang 1 Translation Patch was released. The text in the game now uses a variable-width font, thanks to Malias. Get it here!

Note:

This changelog is left unupdated and contains very old versions of the patch. If you want to follow latest updates, please check out

the new changelog

!

Wikiafang-Related

Help

Contributing

Articles needing help

more...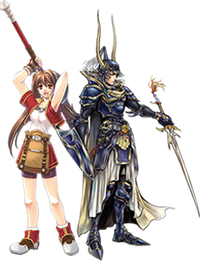 JRPG Games
Want your community included? See how!